VoIP Installation – Setting Up a 3CX System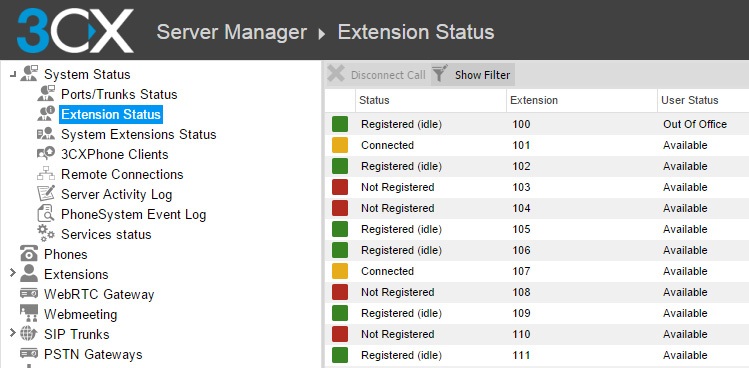 Install on the local LAN on a dedicated computer running a 64 bit OS (Win 7 or newer).
Install on a company server with Hyper V 64 bit.
Click here for the minimum system requirements for different sized systems.
Pay a low monthly fee per PBX
Self host on Google, Amazon, OVH & more
Easily move between cloud providers with inbuilt backup & restore
Some Router configurations, including port forwarding, are required for locations that host a 3CX Server.
These are very straightforward and need only be done on the initial installation.
Occasionally, a router upgrade is recommended for sites that have routers that don't meet the minimum requirements for VoIP.
Although port forwarding is not required with a cloud based server, bandwidth management protocols are setup on local router for call quality assurance.
The 3CX Soft Phone app can be installed on a Windows PC, a Mac, an Android smart phone, or an iOS smart phone
Soft Phones are configured (provisioned) automatically by clicking on the "welcome email" that is sent to the device from the phone server.
USB headsets are recommended for voice on a PC or Mac.
No hardware is required to connect to SIP Trunks.
Rollover lines are not required as one SIP trunk can carry multiple calls on the same number (pathways).
Existing numbers can be ported to a SIP Trunk
New local or toll-free numbers can be purchased at very low rates.
Monthly SIP Trunk charges are based on minutes used, and the number of pathways on each number.
Our preferred vendor offers unlimited incoming calls (with 3 pathways) and charges $.015 per minute on outgoing calls.
Pathways are like lines. if you're paying for 3 pathways on a number, that means you can take 3 calls at a time on that number. (The 4th caller would get a busy signal).
The list of supported SIP Trunk vendors can be found here
Analog phone lines (using RJ11 cable) require a VoIP Gateway to connect to the 3CX Phone Server.
A list of supported gateways can be found here.