VoIP Cost Comparison
Vonage vs. 3CX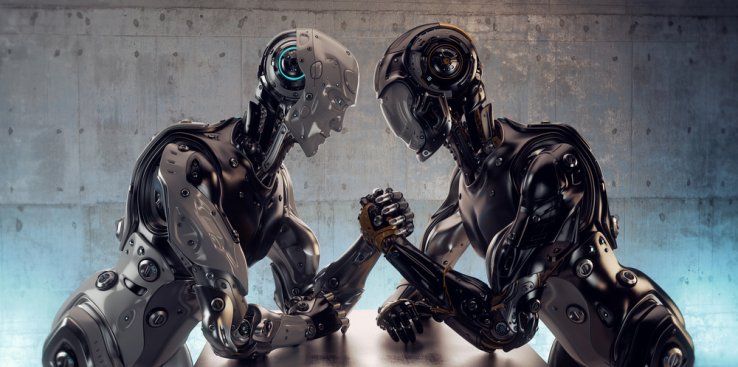 To do a VoIP Cost Comparison, we first have to look at what Vonage and 3CX have in common, how they're different, and how the differences affect the overall cost of ownership.
Monthly subscription plans at Vonage Business start at 39.99 per extension, depending on features. There are no start up costs, and no local server is required.
Note that the backbone of a subscription service is also a software PBX. The difference is that with a subscription service, you're renting (not buying) the software and they control your access to it.
3CX is priced by the number of calls it will carry at one time.
4-call perpetual license $298
8-call perpetual licence $698
16-call perpetual licence $1,398
The big difference in owning a system is control. You choose how many phone lines you need, and how much to spend on them. More importantly, since you're not paying by extension, you can put phones where you need them, without worrying about any additional monthly costs.
General Vonage / 3CX Cost Comparison
No upfront software costs
No on-site server
Only offer their SIP Trunks
Charges a flat fee for each extension (regardless of usage)
Unlimited calling is included in the monthly fee
Vonage Business plans start at $39.99 and go up from there
Upfront costs for the software
Upfront cost of a computer (if you choose on-site)
Can use SIP Trunks and Analog Lines in any combination
Doesn't charge by extension at all
Pay as you go with SIP Trunks and /or Analog Lines
Solution Costs in a 20 Person Office
Medium sized office with 20 extensions
Variable upfront cost for phones (same as Software)
No upfront cost for system
No Local Server required
Flat fee of $799.80 per month (Vonage Business)
5 year cost: $47,988
Medium sized office with 20 extensions
Variable upfront cost for phones (same as Subscription plan)
Upfront software cost (8-call 3CX license) : $698
Windows or Linux desktop to run the 3CX software: $500
Monthly SIP Trunk charge (unlimited incoming, 5000 minutes outgoing): $100
5 year cost: $7,198
Solution Costs in an 8 Person Office
Small office with 8 extensions
Variable upfront cost for phones
No upfront cost for system
No local server required
Flat fee of $319.92 per month (Vonage Business)
5 year cost: $19,195.20
Small office with 8 extensions
Variable upfront cost for phones
Upfront software cost (4-call 3CX license) : $298
Windows or Linux desktop to run the 3CX software: $500
Monthly SIP Trunk charge (unlimited incoming, 2000 minutes outgoing): $60
5 year cost: $4,398